Advertising & Promotional Review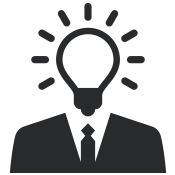 Why OSR?
OSR currently provides promotional review services (Regulatory, Medical, and Legal review) to over 50 pharmaceutical, biotech, nutrition, animal health, and cosmetic companies. We are not a staff augmentation or placement firm who just drops a reviewer in your company.  We are a specialized services firm, with leadership who have sat in your chair. We hire the best, most experienced, and collaborative in the industry (they are OSR employees), ensure they have the latest resources and technology tools, and oversee the work they do at our client companies.  When a significant decision or question arises, you get the added value of a VP-level second opinion without additional expense.
What We Do
We help companies of all sizes with reviewer resources (Regulatory, Medical, Legal), who understand the importance of compliance with policies and procedures, FDA required regulations, state and federal laws, and industry codes, while collaborating with your team to deliver a powerful marketing message or disease awareness campaign. We provide expert individual reviewers up to and including a full outsourced function. We pride ourselves on being solution-oriented and have great depth in digital advertising and promotion.
Regulatory Advertising & Promotion Review
PROVIDE SUPERIOR US & GLOBAL REVIEW RESOURCES – Whether you are a small, mid-size or large company, OSR can help with experienced regulatory affairs resourcing for launch, as well as legacy or brand transitioning.
WORK WITH AN EXPERT PANEL – Get the answers you need from our panel of regulatory experts who assist companies on complex promotional issues.
Medical Advertising & Promotion Review
PROVIDE SUPERIOR US & GLOBAL REVIEW RESOURCES –OSR provides cost-effective resources to handle day-to-day review responsibilities in medical affairs, without sacrificing medical accuracy or integrity.
GRANT REVIEW EXPERIENCE – OSR participates in review of medical educational grants to help companies ensure they maintain the necessary compliance with guidelines and the integrity of medical education.
Legal Advertising & Promotion Review
PROVIDE SUPERIOR, COST-EFFECTIVE LEGAL REVIEW – OSR provides legal reviewers who understand the risks associated with promotional activities and can deliver legal reviewers at a lower hourly rate compared to law firms without compromising experience.
A sample of the material types we have reviewed at every stage (pre-approval, launch, post-approval brand support) for Prescription (Rx) drug products (human and animal drugs), OTC products (human and animal), Dietary supplements/Nutraceuticals and Medical devices:
• Disease Awareness campaign input and review
• Congress Activities – guidance and review of company directed activities
• Managed Care communications guidance and review (FDA draft guidance on "Payor Communications")
• Press/Public Affairs Activities
-Press releases (Phase III data, Milestone events [NDA filing, NDA accepted, NDA approval])
-Congress events
• Concept Reviews for branded product campaigns
-Healthcare Provider (HCP)
-Consumer (DTC)
-Managed Care (FDAMA 114)
• Digital promotional materials (online, online TV, web)
• Social Media content (including posts and responses)
• Health Care Provider materials
• Managed care materials (FDAMA 114)
• Sales training materials
• Direct to Consumer advertising and promotional materials (print, radio, TV, online and other visual media)
• Scientific publications
• Advisory Boards
• Speaker Training Programs
• Medical Education (Physicians and Patients)
• Grants Programs
• MSL materials
• Authoring, editing and preparation of routine new product advisory comment submissions to OPDP/APLB.
• Regulatory oversight of promotional materials production, including film and video production.
• Participation in ongoing internal committee work assignments – Medical Review, Scientific Publications, Educational Grants, Charitable Contributions, etc.
Support Models
We offer the following support models:
Flexible Expert Consulting

During peak review periods
When a staff member is on leave or headcount not available
Full and partial outsourcing

On-Demand Review Resources

10, 20, 30 or 40 hour per week options
PROMOTIONAL PROCESS DESIGN & IMPROVEMENT Services Available with OSR:
OneSource Regulatory also helps clients to design and implement or improve processes that govern the production, evaluation and approval of promotional programs/materials. The saying goes, "if it ain't broke, don't fix it," but if the review process is not efficient or effective, or established the right way from the beginning, it is a major problem that will have to be managed. We help companies get it right with an established approach to optimize the task.
Here is how we do it:
If you need a process – Help you design and implement a promotion and advertising process that will be efficient and scalable to your organization's needs, skills and size.
If you need an improved process – We will provide recommendations on how to improve the people, process or technology elements of your existing program, along with an integrated change, communications and training plan to achieve the desired changes.
In either case, we will also provide the backstop policies, procedures and step-by-step work instructions that turn an idea into reality. Additionally, we will ensure that the results are compliant with needed internal controls and external regulations and statutes, but most importantly, that they are the right processes and procedures for your organization and culture.
---
Videos