Drug Product Labeling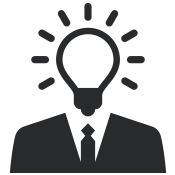 Why OSR?
The OneSource Regulatory team includes members with more than 15 years of experience helping companies label prescription drugs and biologics. We can lead, assist, or collaborate with your team to develop the best product labeling strategy possible. We also deploy the latest technology – the DOC Label™ Solution – to help you reach your goals.
What We Do
OneSource Regulatory provides strategic support to your team. Our experienced staff can also manage the entire product labeling process for you, including the following materials:
Company Core Data Sheets (CCDS)
U.S. package inserts
Medication guides
E.U. Summaries of Product Characteristics (SPC)
Patient Information Leaflets (PIL)
Here at OneSource Regulatory, we want to go above and beyond. With our product labeling services, we can also manage and support complex labeling and regulatory situations, provide support when it comes to health authority communications, and assist in the design of your company's labeling policy and process.
Support Models
The key is to get the support you need when you need it. The flexible support model at OneSource Regulatory provides you with expert assistance at key moments, such as launch or peak periods, and we are also available to help with legacy products. Our support options include 10, 20, 30, or 40 hours a week, or more. Just let us know what you need.
---
---
Videos
Leveraging Technology
The Tools You Need with a Click of a Button!
OneSource Regulatory has partnered with Doctor Evidence to become the exclusive value-added reseller of the DOC Label™ Solution for biotechnology and pharmaceutical companies. The DOC Label™ Solution, a complement to OSR labeling services, enables small and mid-sized companies to leverage a powerful program that has only been available to large companies in the past.
DOC Label™ is a database of all labels from the FDA, the U.K., and global territories that allows companies to retrieve and compare results. Research that takes weeks to complete manually can now be completed in minutes. You also have the assurance that you have covered all available labels, not just those your team remembers from experience.
Use Technology to Drive Strategy
Use competitive intelligence in the drafting process and clearly differentiate your product in the marketplace
Document precedence gathered from all available labels to support your discussions with health authorities
Respond quickly to FDA comments with compelling evidence to support your case
Empower your pharmacovigilance efforts by automatically tracking competitors' labels by key attributes
Easily compare your company's label versions to ensure global consistency and quality
SIGN UP FOR A FREE DEMO